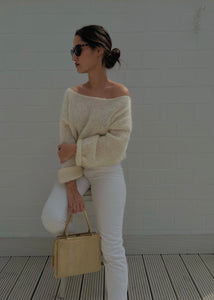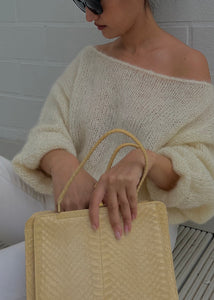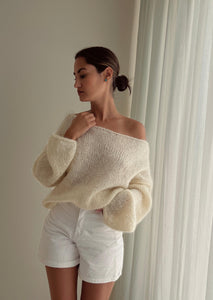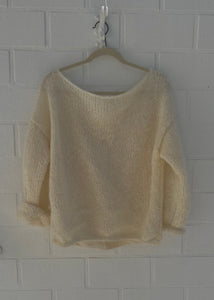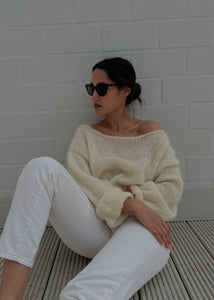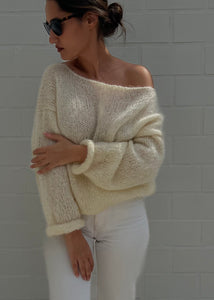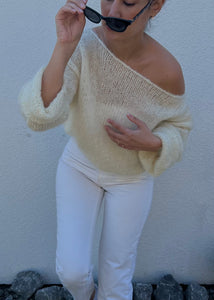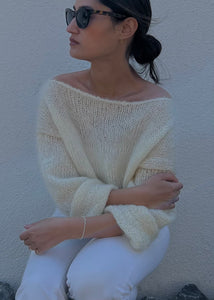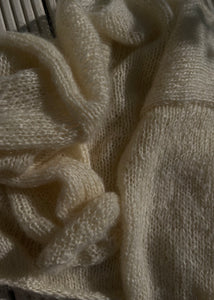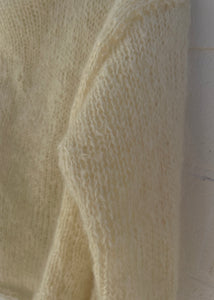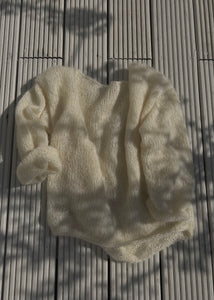 Product Details
Feel like your best self in the softest mohair sweater that will go with you anywhere. From the beach to the latest music festival, our hand-knitted mohair sweater features an open weave making it the perfect transitional piece. 
Material: 70% mohair wool, 30% acrylic
Fabric is exceptionally soft and delicate
Handmade
One-Size fits XS-XL
Made in Ukraine
2-year warranty
Care instructions: Wash in a sweater bag. The material is temperature sensitive and should be washed using a cold wash cycle at a maximum of 30 degrees. Lay flat and air dry.
Shipping & Returns
We offer free Shipping worldwide. You will get your product within 7-14 working days. Easy 14 day return from delivery date. 
Product Enquiry
Have a question about this product? Contact us at info@rosaliafashion.com
We offer Free Shipping on all of our products. You can return items that you do not wish to keep up to 60 days after delivery.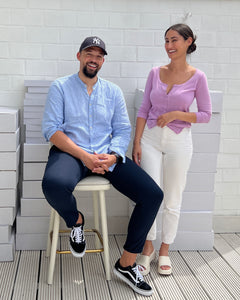 R O S Y L E I A ® (form. Rosalia) was founded in 2019 by Rosa & Michael in Cologne Germany. Two friends from High School having the ambition to create an online boutique that focuses on quality clothing pieces designed to last. In times of fast fashion and high volatility of trends arising, we want to offer fashion that has its own stability and awareness of what fashion actually is.

We are based in Germany but we work closely with production facilities in East Asia and Portugal. We constantly audit the quality of our partners to guarantee that they overlap with our brand culture. Steadily improving the customer experience is the core driving force for upcoming additions to the collection. We are here to give value and that is our main objective.

The motivation of Rosa who is responsible for the creative part is to connect with a small group that is looking for the same pieces that she always felt were missing in her wardrobe. Thereby not focusing on the biggest audience possible but rather identifying with people who feel the same way. We not only try to connect with you through fashion but also by sharing ideas and thoughts in the form of multidisciplinary blog posts that will be shared on our website.
Handmade sweater
Very Soft and beautifil sweater , nice to wear; good quality , love it !!