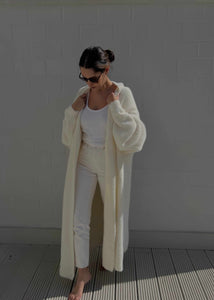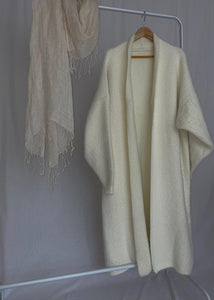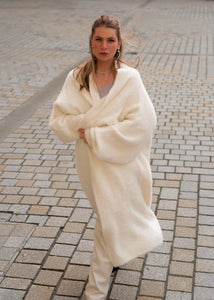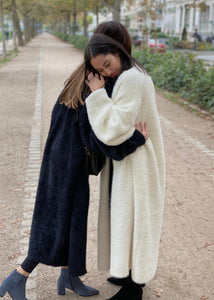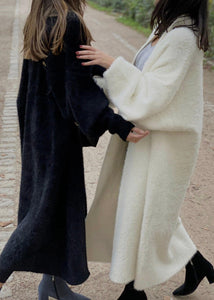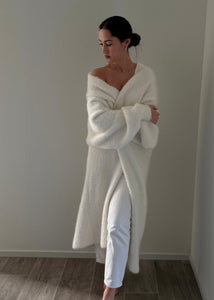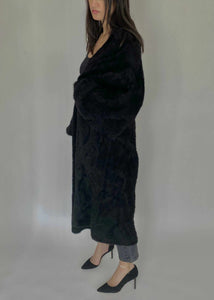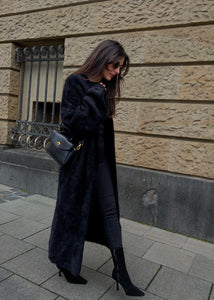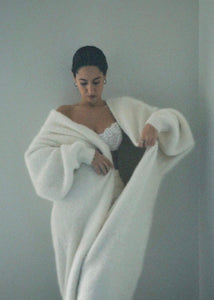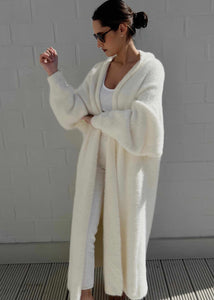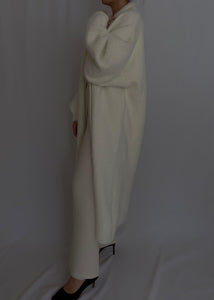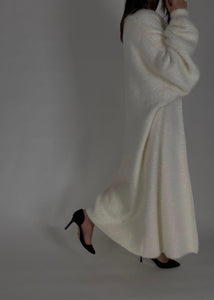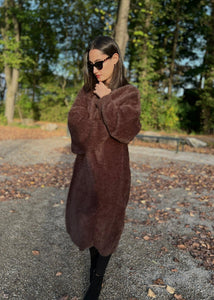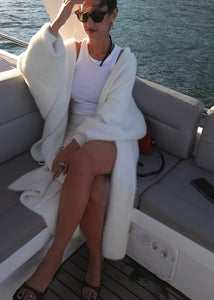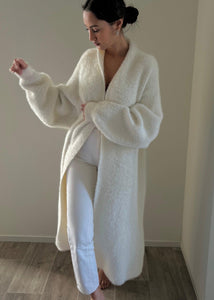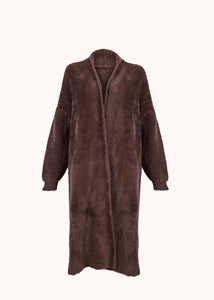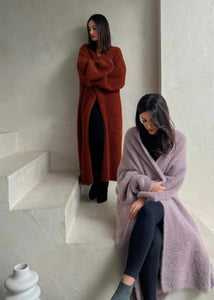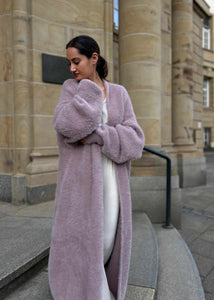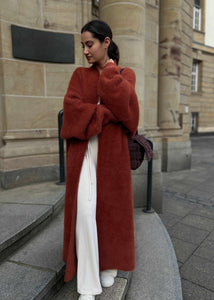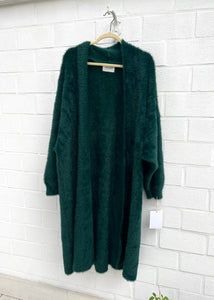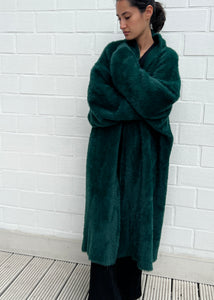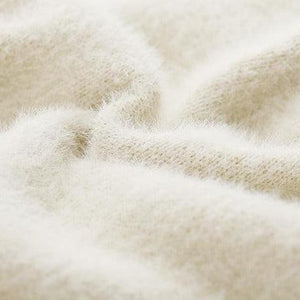 This elegant cardigan is made with a special technique to get its particular fluid, fluffy finish. Perfect to dress up or down, this sleek cardigan feels like being wrapped in a blanket and is perfect for seasonal transitions. Our Long Loose Cardigan has an open front with no closures or pockets making it a versatile part of your wardrobe.
Faux cashmere, animal friendly
Main material: acrylic
Fabric is extremely soft and durable

 

2-year warranty

 
Care instructions: Wash in a sweater bag. The material is temperature sensitive and should be washed using a cold wash cycle, at a maximum of 30 degrees. Lay flat and air dry.
Product Enquiry
Have a question about this product? Contact us at support@rosyleia.de or via Whatsapp at +49 176 553 74 300
We offer Free Shipping on all of our products. You can return items that you do not wish to keep up to 60 days after delivery.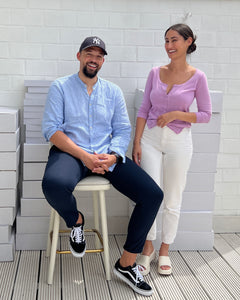 R O S Y L E I A ® (form. Rosalia) was founded in 2019 by Rosa & Michael in Cologne Germany. Two friends from High School having the ambition to create an online boutique that focuses on quality clothing pieces designed to last. In times of fast fashion and high volatility of trends arising, we want to offer fashion that has its own stability and awareness of what fashion actually is.

We are based in Germany but we work closely with production facilities in East Asia and Portugal. We constantly audit the quality of our partners to guarantee that they overlap with our brand culture. Steadily improving the customer experience is the core driving force for upcoming additions to the collection. We are here to give value and that is our main objective.

The motivation of Rosa who is responsible for the creative part is to connect with a small group that is looking for the same pieces that she always felt were missing in her wardrobe. Thereby not focusing on the biggest audience possible but rather identifying with people who feel the same way. We not only try to connect with you through fashion but also by sharing ideas and thoughts in the form of multidisciplinary blog posts that will be shared on our website.
Schönes Kleidungsstück
Der Mantel hält warm und lässt sich gut tragen
A fabulous addition to my wardrobe
I adore this long loose cardigan and I have worn it in place of coats and jackets in the colder weather. It is beautifully made soft and flowey. I love it and am even looking forward to the colder weather again when I can wear it again, it is too warm for spring/summer. I purchased the cream/white version.
Long loose cardigan
Absolutely delighted with the quality and appearance of this item, it is gorgeous and while wearing it I was given a lovely complement from a young man who said I was so glamorous and thought I looked beautiful. I would recommend buying this as it's gorgeous x
Long Loose Cardigan
Lovely soft touch to the fabric and just the colour I wanted. I would call the shade "Ivory" rather "Beige" I found it heavier than expected and since it has no fastenings it has a tendency to fall off my shoulders.
was found to be a bit heavy